Donor Family Aftercare Program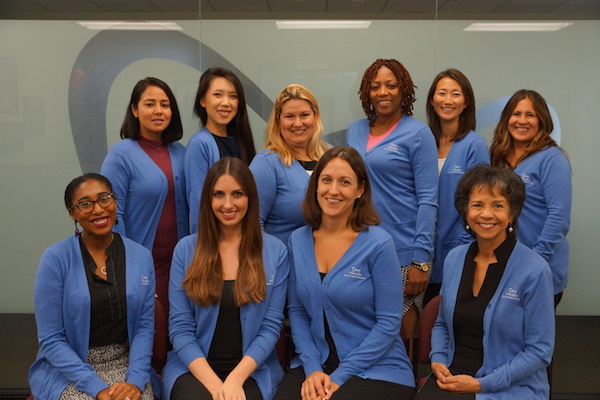 The OneLegacy Donor Family Aftercare staff. Sitting left to right: Paige Brown, Jennie Axelrod, Elizabeth (Beth) Welch and Luz Díaz. Standing: Liliana Quiñonez, Tracy Chang, Michelle Post, Deborah Tanner, Kari Kozuki and Anna Binder.
Donor Family Aftercare Program Available to all OneLegacy Donor Families


A donor family includes any person or group of people who are in some way connected to the deceased donor and have chosen to say "yes" to organ, eye and tissue donation. Regardless of the donation outcome, the donor family has chosen to give the gift of life, health and hope at a very sensitive and often devastating time. All donor families are eligible to participate in the Aftercare Program.
The Donor Family Aftercare program includes bereavement literature, grief support counseling, referrals, follow-up letters, telephone calls, donor family gatherings, and events to honor and remember donors.
OneLegacy also has free monthly grief support workshops and a private Facebook group.
OneLegacy considers it a privilege to companion donor families. We hope to support them along their grief journey and to reassure donor families that they are not alone.
To contact OneLegacy's Donor Family Aftercare department, please call (800) 423-7220 or email familycare@onelegacy.org.
OneLegacy Donor Family Aftercare Survey
We want to hear from you. We are here to serve our donor families on their grief journey following the donation process. Please take this brief survey to tell us how we are doing and help us identify any areas of improvement.
To take the Donor Family Aftercare Survey: